PPT to HTML5 Converter -
HTML5Point
HTML5Point - is the world's first PowerPoint to HTML5 converter that lets you to convert your PowerPoint presentation into an interactive HTML5 content.
Download Free
Buy Now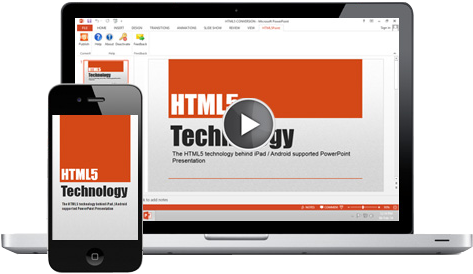 PowerPoint to HTML5 Converter
HTML5Point – is the world's first PowerPoint to HTML5 conversion tool that lets you instantly convert your PowerPoint presentation to interactive HTML5 content that can be viewed on iPads, iPhones and other mobile devices, plus on all leading modern browsers.
---

ACCURATE CONVERSION
Converted HTML5 retains all the special effects of the original PowerPoint.

SCORM/AICC COMPLIANT
SCORM/AICC compliant HTML5 output.

HIGH-QUALITY OUTPUT
Leads in the industry for the high quality of the output.
MULTIMEDIA SUPPORT
Stunning visual slideshows that support Video and Audio.
---
Converted HTML5 files work flawlessly on iPad, iPhone & any other modern browsers
Just one click to create stunning & interactive presentations for Desktops, Laptops, Android tablets, iPads & iPhones.
HTML5Point flawlessly converts your PowerPoint files to HTML5 retaining all the animations, transitions and other special effects of the original PowerPoint presentation, 5X times faster. HTML5 now lets you quickly and easily develop an e-Learning pack that absolutely works and supports all devices.
---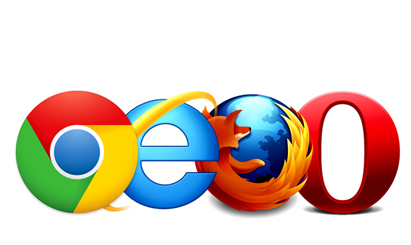 Our HTML5 slideshows are optimized for all modern browsers
Converted HTML5 output works precisely on almost all modern browsers with no additional plugins needed on your machine.
The superior cross-platform compatible nature has made the new HTML5 format as the recognized and obvious choice among publishers over any other conventional formats. PPT to HTML5 conversion tool develops absolutely perfect outputs that gets into the complex details of PowerPoint,reads each object one by one (text, shape, animation, transition, timing, etc.) and then instantly converts it to the most wanted HTML5 format – the easiest platform to work with on almost all modern gadgets including iPads, mobile devices, desktops and all modern browsers.
---
Key Features
Animations & Transitions
Preserves all most all animations & transitions.
High-Speed Conversion
5x faster when compared to other conversion tools.
SCORM Support
Converted HTML5 output is SCORM / AICC compliant.
Fonts and Effects
Precisely preserves fonts and effects in outputs from the presentations.
Cross Browser Compatibility
Converted HTML5 output works perfectly on all major web browsers.
FTP Support
Upload output in just a single click to a website.
Multimedia Support
All the rich media content works perfectly in output.
Mobile Friendly Output
Works flawlessly on iPhone, iPad and Android devices.
System Requirements
Operating System:
Windows 11/ Windows 10/ Windows 8/ Windows7 / Windows Vista/ Windows 2003/ Windows XP/ Windows 2000
.NET Runtime:
.NET 2.0 or later (gets installed if not present)
Microsoft PowerPoint:
2021/2019/2016/2013/2010/2007/2003/2002
CPU:
500 MHz processor or higher (32 or 64-bit)
Memory:
256 MB minimum
Disk Space:
512 MB minimum
Display:
800 x 600 screen resolution (1,024 x 768 or higher recommended)
Desktop:
Internet Explorer 9 or higher
Safari 5 or higher
Mozilla Firefox 12 or higher
Opera 11.6 or higher
Google Chrome
Mobile:
Android 3.x or higher
iPad, iPad2, The New iPad (iOS 5.x or higher)
Windows Phone 7.5 or higher
Windows RT
---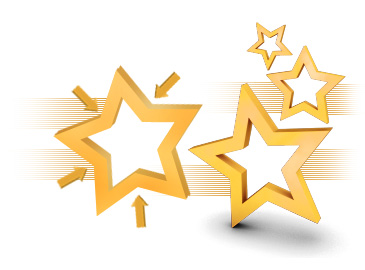 Output HTML5 works ditto original slideshow retaining the original quality (or accuracy) of all the PowerPoint Animations and Transitions
HTML5Point PPT to HTML5 converter absolutely retains the perfection of the animations and transition effects from the original powerpoint presentation.
Utilize the 99% accuracy of its HTML5 conversion that's retained in the animations and transitions from the original PowerPoint presentation. On all browsers, the converted HTML5 slideshows load 30times faster. This is a big key in creating faster HTML5 demos from PowerPoint, which saves you valuable time. Moreover, the latest auto-timing feature connected with the presentation is also supported by it.